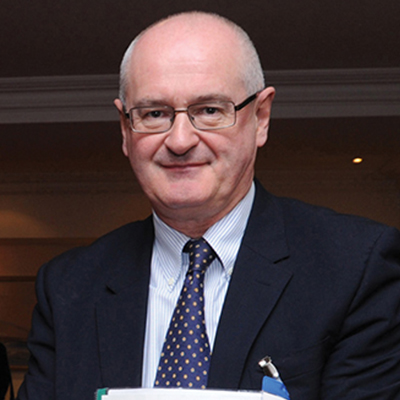 Dr Peter McKenna,
National Clinical Director, National Women and Infants' Health Programme
Dr Peter McKenna practiced as a consultant obstetrician and gynaecologist at the Rotunda and the Mater Hospital in Dublin.
Dr McKenna served as Master of the Rotunda from 1995 to 2001, during which the hospital celebrated its 250th anniversary and began planning a substantial hospital renovation.
Dr McKenna was appointed National Clinical Director of the National Women and Infants' Health Programme in March 2017. The National Women and Infants Health Programme was established in January 2017, to lead the management, organisation and delivery of maternity, gynaecology and neonatal services. The Programme will ensure the consistent delivery of high quality care in these services and oversee the development of Maternity Networks nationally.
Dr McKenna has a wide range of interests in general obstetrics and gynaecology and in particular maternal illness such as cardiac disease in pregnancy.