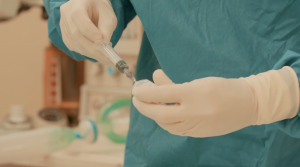 The Faculty of Pain Medicine in conjunction with the CAI is responsible for training in Pain Medicine. The Faculty conducts year long basic training (Special Interest Year) and advanced training for completion of CCST in Anaesthesia. To be eligible to practice as a full time Consultant in Pain Medicine you must pass both the Diploma in Pain Management and Fellowship in Pain Medicine Examinations.
Changes to the Pain Medicine Examinations
The Board of the Faculty of Pain Medicine have taken the decision to phase out the Diploma Examination in Pain Management. This examination will take place for the final time (for new candidates) in 2023. For those candidates who fail the exam in 2023, there will be a final opportunity to re-sit the exam in 2024 however no new candidates will be accepted.
The Board of the Faculty of Pain Medicine made the decision to end the FIPP alternative entry pathway to the Fellowship Examination. The 2022 examination will be the last opportunity that candidates can apply for the examination through this pathway.
Key Dates
Trial online exam for written paper-April 5, 2022

Step 1:
Check if you are eligible to sit exam. You must:
Have or be eligible for full or limited registration with the Irish Medical Council, GMC or equivalent.
Have completed Fellowship examination in Anaesthesia or equivalent
Have completed the appropriate amount of training
Please read the full Examinations Regulations (pdf).
Step 2: