International Clinical Fellowship Programme
International Clinical Fellowship Applications
Our International Clinical Fellowship Programme opens for Applications on the 6th February 2023 and closes on 21st July 2023.
To apply please send your CV to internationalfellowship@coa.ie
Clinical  Fellowship Training in Ireland
Are you an ambitious doctor seeking advanced training in Anaesthesia, Intensive Care or Pain Medicine? Our International Clinical Fellowship Programme (ICFP) offers clinical training to doctors from outside Ireland who are sponsored by their government, hospital or national training body. We offer Fellowship training in:
Obstetric Anaesthesia
Regional Anaesthesia
Intensive Care Medicine
Thoracic / Airways Management
The ICFP offers a unique opportunity to develop professionally as a doctor and learn advanced skills that will be especially beneficial for the health service in your home country. The programme is offered over one or two years of clinical training, after which you are required to return to your country of origin. The ICFP is completed under the guidance of leading consultant trainers in accredited hospitals across Ireland. There is an emphasis on acquiring expertise in techniques and subspecialties for which there is limited, or no, training in your home country. The programme has been developed in conjunction with postgraduate medical training bodies in Ireland with the support of the Health Service Executive National Doctors Training and Planning (HSE NDTP). On completion of the ICFP, you will be awarded with a Certificate of Clinical Fellowship Training by The College of Anaesthesiologists of Ireland.
Tailored to Your Individual Needs
Our dedicated ICFP support team will discuss your experience so far and what additional training you require in order to realise your career plans. This allows us to tailor the ICFP to your individual needs and to the needs of the health service in your home country.
Entry Requirements
In order to participate in ICFP you must:
Have completed your primary medical degree.
Have completed a structured internship (equivalent to 'house officer' in some jurisdictions).
Have completed a four/five-year national Residency Programme and incorporated examinations.
Have at least one year's experience post-Residency training in your chosen specialty.
Be eligible to be registered with the Irish Medical Council (Supervised Division).
Be sponsored by your national body (we do not accept self-sponsored candidates).
Have an academic IELTS overall bandscore of 7.0 with no less than 6.5 in each of the four domains. Alternatively, the OET (Occupational English Test) is sufficient provided you receive a 'B' score in each module in one sitting.
Fellows of the College of Anaesthesiologists of Ireland  (i.e. doctors who have achieved FCAI) will be given priority.
In addition to the general entry requirements listed above, certain Fellowships have additional specific requirements, which are outlined in the relevant ICFP curriculum.
English Language Requirements
Doctors applying to our International Clinical Fellowship Programmes must have an International English Language Testing System (IELTS) overall bandscore of 7.0 and a minimum score of 6.5 in each of the four domains. The IELTS test taken must be 'Academic' and must have been completed within the last two years. Unfortunately, the Medical Council of Ireland does not accept any other certificate (i.e. TOEFL). You will be assessed for communication skills and clinical competence at interview and must be deemed competent in these areas before you can be accepted onto the programme.
Supporting Your Move to Ireland
Making sure everything is in place before you start. We know that moving to another country to undertake medical training involves a lot of preparation and paperwork. We are committed to making sure that each doctor coming to Ireland will enjoy as smooth a transition as possible to our training programmes.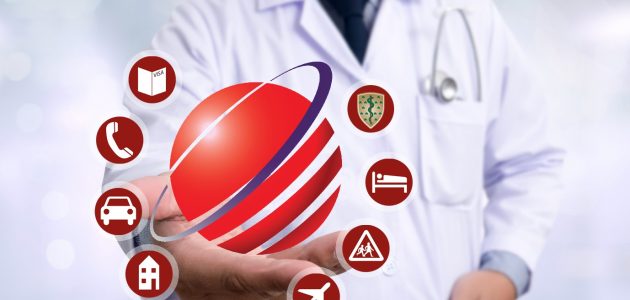 Castel Education, an agency that specialises in supporting individuals and families coming to Ireland, is our chosen partner to provide a range of services for doctors and their families, such as:
Visa and immigration assistance, including liaison with the relevant Irish Embassy
Facilitating registration with the Irish Medical Council
Travel arrangements
Airport collection in Ireland
Identifying suitable accommodation options, arranging viewings and lease review
Identifying suitable education and childcare options
Establishing banking and mobile phone accounts
Emergency telephone support
Click here for a full list of Castel's support services.