Membership CAI – OSCE and SOE Examinations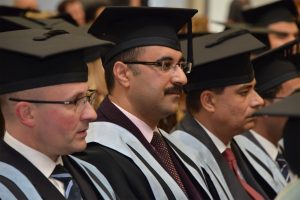 The Membership of the College of Anaesthesiologists of Ireland (MCAI) is an internationally recognised high stakes assessment of anaesthetists in training knowledge.The MCAI is a national test of knowledge and skills as laid out in the MCAI curriculum agreed with the Irish Medical Council. The examination is embedded in the curriculum and anaesthetists in training may not progress to SAT 3 without possession of this examination.
Autumn examinations will proceed as per timetable below.
| Application Opening Date | Application Closing Date | Exam Date | Venue |
| --- | --- | --- | --- |
| 06 Sep 2022 | 11 Oct 2022 | 15,16 Nov 22 | The Grand Hotel, Malahide |
| Spring Exam TBC | Spring Exam TBC | Spring Exam TBC | Spring Exam TBC |
| | | | |
CAI statement regarding in person examinations
The Examinations Committee and Council of the College have agreed the following;
The MCAI MCQ and FCAI written examinations will continue to be delivered online.
The MCAI OSCE/SOE and the FCAI Clinical examination will return to in person format in Autumn 2022 in Dublin. We hope that International centres will return in 2023. If an in person examinations need to be cancelled and replaced with online delivery at least 2 months notice will be given to candidates.
FAQ's / Application Process