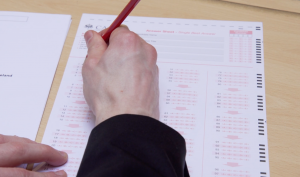 The Fellowship examination of the Joint Faculty of Intensive Care Medicine of Ireland (FJFICMI) composes of two parts: a written examination and clinical/SOE examinations, both of which cover the theory and practical aspects of modern intensive care medicine. The examination is based on the syllabus as set out in the competencies, teaching opportunities and training assessments in intensive care medicine. In order to be invited to the clinical examination, the candidate must pass the written examination.
Download Intensive Care Medicine Examinations Timetable (.pdf)
Opening
Closing
Exam Date
Location
Fees
Written Exam

2 Jan 2019

 Written Exam

8 Feb 2019

11 April 2019

Dublin, Ireland

€500.00

Clinical Exam

22 April 2019

Clinical Exam

3 May 2019

17 May 2019

Dublin, Ireland

€500.00

Preparation Course

2 Jan 2019

Preparation Course

8 Feb 2019

6th, 7th & 8th March 2019

Dublin, Ireland

€400.00
Step 1:
Check if you are eligible to sit exam.
You must:
Have completed the appropriate amount of training dependent on their base speciality area.
Be registered as a trainee with the JFICMI.
Have submitted an appropriate application to the JFICMI (See links to exam regulations and application form below.
Have paid the appropriate fee.
Please read the full Examinations Regulations (pdf).
Step 2:
Download JFICMI registration form.
Step 3:
Frequently Asked Questions