Wellness Breakfast morning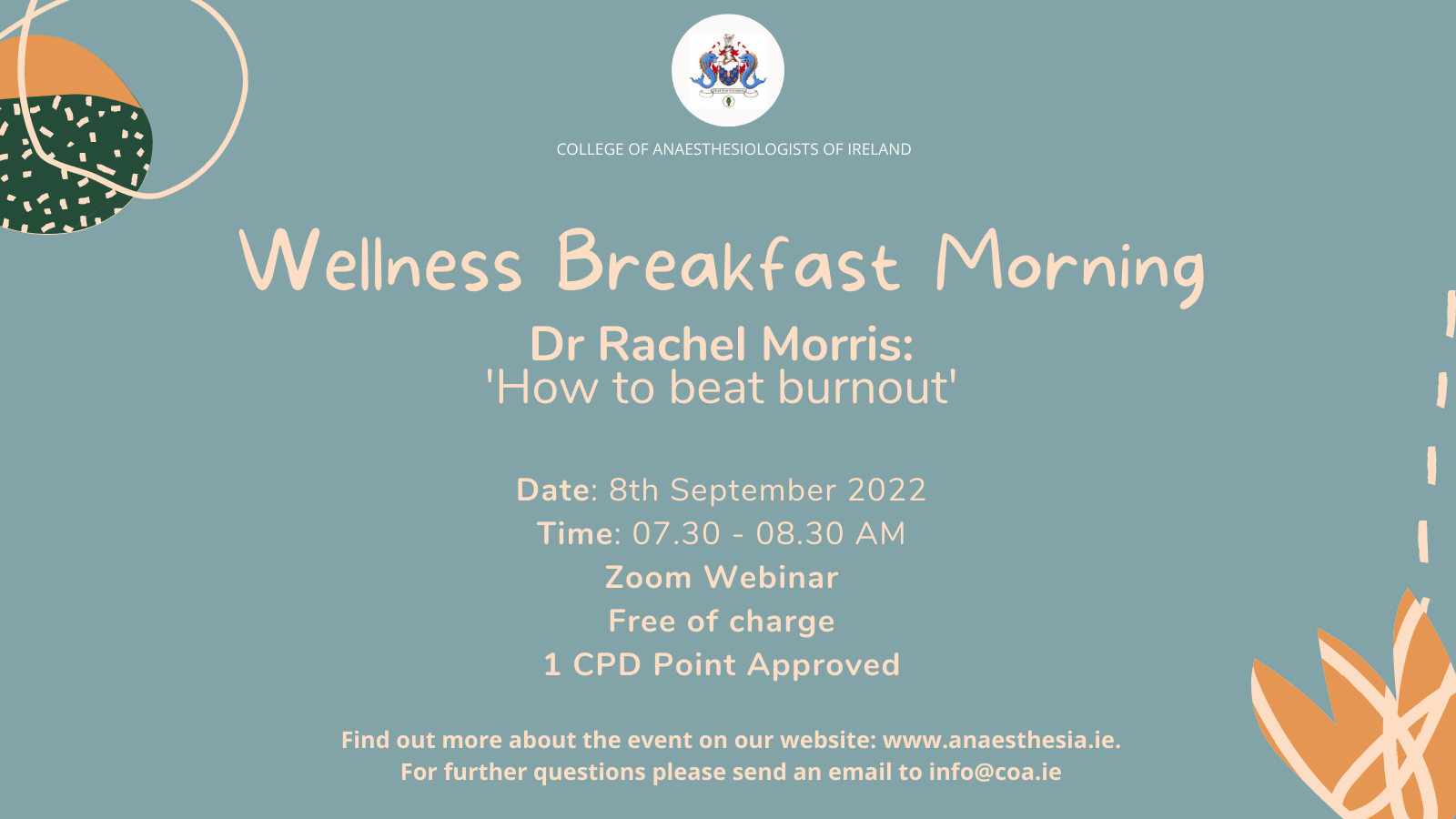 The wellness committee of the College of Anaesthesiology held a wellness breakfast webinar on Thursday 8th September from 7.30 to 8.30 am.
The speaker was Dr Rachel Morris who is a former GP who now works as an executive coach and trainer. She specialises in resilience in the workplace for doctors and professional's in high stress jobs and created the Shapes Toolkit Resilience Training Programme. She also hosts the popular 'You are not a Frog' podcast. Rachel's online communities include the Permission to Thrive CPD membership for doctors and the Resilient Team Academy membership for Busy Leaders in healthcare and other high stress organisations.
Dr Norris gave an excellent talk on how to beat burnout with lots of useful tips. It was extremely well attended.
Links