The

Annual Congress of Anaesthesiology 2023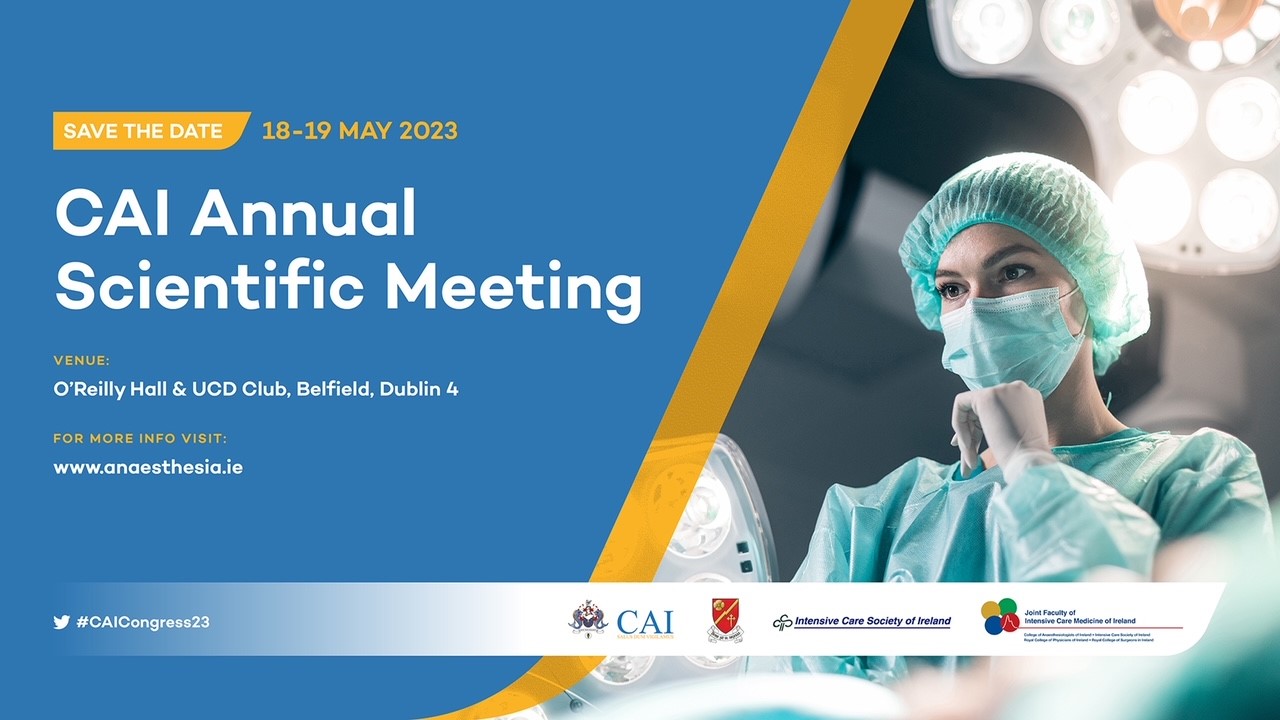 The College of Anaesthesiologists of Ireland and the Faculty of Pain Medicine will be hosting the Congress of Anaesthesiology on the 18th and 19th of May 2023 at UCD. The Congress will be in-person this year. During the two-day conference, we will welcome high-profile national and international speakers.
Pre registration is now closed. If you wish to attend please register at the venue on the day.