KP Moore Medal Competition 2020: Call for Abstracts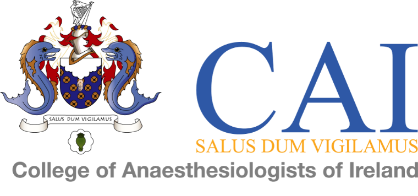 KP Moore Medal Competition 2020
CALL FOR ABSTRACTS
In association with
National Patient Safety in Anaesthesia Conference
Friday 13th November 2020
Anaesthetists in training are invited to submit abstracts on a topic related to Patient Safety in Anaesthesia, for consideration as a presentation at the KP Moore Medal Competition 2020. The KP Moore medal will be presented to best trainee presentation at the National Patient Safety in Anaesthesia Conference on Friday 13th November.
The Abstract Submission Guidelines
Must not exceed 250 words.
Must be typed (double-spaced) on the relevant abstract forms (available from the Education Department or website) and returned by email only
Name and correspondence address of presenting author, co- authors and institute must be clearly indicated
Abstracts must be on a topic related to Safety in Anaesthesia and could include research, audit and quality improvement or safety enhancement projects.
Application Form
KP Moore Application Form [Word]
KP Moore Application Form [PDF]
Submission Deadline
Friday 30th October 2020 at 5pm