Emerging Leaders Report
The CAI recently selected Dr Aislinn Sherwin and Dr Mark Johnson as representatives at the Emerging Leaders Conference in Kuala Lumpur, Malaysia, in April. This is a satellite conference of the Australian and New Zealand College of Anaesthetists Annual Scientific Meeting. It is an immersive 3 day event. Delegates were within five years of receiving their respective college fellowship, and came from a variety of countries including Australia, New Zealand, Malaysia, Hong Kong, Singapore, the UK and Ireland.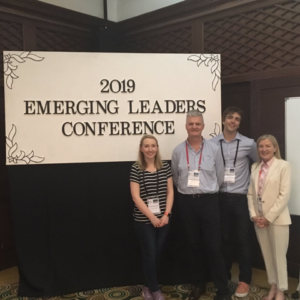 Speakers at the conference had a significant breath of experience and were leaders in their fields which included healthcare, business, politics and law.
Drs Sherwin and Johnson reflect on their experience of the event below:
Key topics that resonated with both delegates included discussion of who is a leader and the qualities that make (or break) a great leader. It emerged that the concept of effective leadership was less abstract than previously thought.  Leadership also befalls people who don't necessarily have the title of 'leader'. Effective leadership is more about influence; one who motivates those around them and enable others to share their vision to work toward a common goal. Learning to deliver effective feedback, identifying your style of leadership and changing those styles to suit the situation are all effective techniques of leadership.
Both delegates also garnered some valuable insight into how to say no. Frequently opportunities present themselves which we may not necessarily wish to engage with, perhaps due to time constraints, other commitments or a topic divergent from your personal career goals. So how do you say no to these opportunities without alienating the asker?  One must figure out what it is you want from your career and assess whether this opportunity fits in.  If it doesn't, say thanks, decline and suggest an alternative.  Ultimately, we need to say yes to the things that matter most to us.
Gender equity was a key topic of the ELC.  Stereotyping sets in early and can be difficult to challenge. Gender equity is something we should strive for as leaders in Medicine. An inclusive and equitable workplace environment benefits all who work there – we should work together to achieve this.
Both delegates advocate establishing a similar event for fellows of the CAI, collaborating with delegates from England, Scotland and Wales. The conference could be held in conjunction with another international meeting and move regionally on a yearly basis. We would both like to thank the College for its investment in us as delegates to attend what was a highly enriching and educational experience!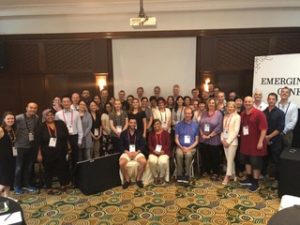 Mark Johnson and Aislinn Sherwin