Committee of Anaesthesia Trainees
Committee of Anaesthesia (CAT)
The Committee of Anaesthesia Trainees (CAT) is entering its 6th year in 2017 –2018 and has come a long way since the beginning. The Committee of Anaesthesia Trainees (CAT) is composed of CAI trainees elected by their peers and co-opted members. They represent the views of all Specialist Anaesthesia Trainees (SATs) on committees within the CAI and outside. The CAT provides SATs with a voice, and an input into the structure of the SAT scheme, the governance of the CAI, and the future of Anaesthesia in Ireland.
History of CAT
The committee was established on the 15th December 2011 by 12 CAI trainees chaired by Dr Roseita Carroll. They re-established a formal trainee presence in the CAI boardroom. The CAI benefited greatly from their insight and innovation. The first CAT elections took place in May 2013. The newly elected members, under the leadership of Dr Mort Kelleher, built on the solid foundations of the inaugural committee. The 3rd group of CAT members were elected in May 2014. The current CAT were elected in February 2016.
CAT Committee Profiles, 2017-18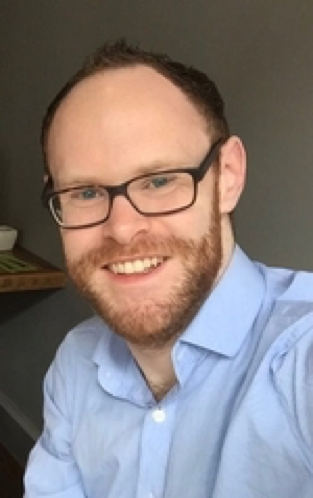 David Devlin, Chair & CAT Co-Opted Member to GAT
My name is David Devlin, originally from Rathfarnham in South Dublin, I graduated from Galway in 2012, completing my internship in the West. I went on to the SAT programme the following year, again in the western region. I have since moved back to Dublin and I'm currently a SAT 5 in Beaumont Hospital. My core clinical interests lie in Adult ICU, Cardiac anaesthesia and advanced Airway skills.
Education in clinical settings is of great importance to me, with simulation, reflective practice and feedback of special interest. I have also worked, as part of the College Education Committee on the transfer to Entrustable Professional Activities (EPAs) in my capacity as the CAT Education Representative. I look forward to taking over the mantel this year as chairman of the CAT Committee.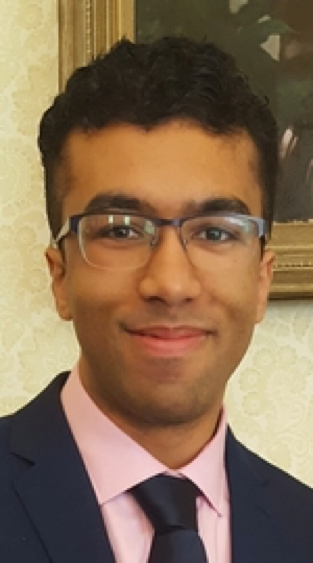 Gabriel Beecham, Vice-Chair & Secretary
My name is Gabriel Beecham and I studied medicine at Trinity College, Dublin, during which time I spent a year undertaking an intercalated master's degree at the Trinity Centre for Bioengineering with a focus on designing novel methods of vascular access. After internship in Drogheda, I worked in Beaumont Hospital for a year in emergency medicine and orthopaedics posts as an emergency medicine trainee. I then made the move to anaesthesia, working in the Coombe and St James's Hospital and I'm currently a SAT 1 in the Mater.
My nascent areas of interest include pre-hospital care and transport medicine; I am pursuing a part time diploma in conflict and catastrophe medicine, and retain state registration as an emergency medical technician. In addition to my roles as vice-chair and secretary of CAT this year, I will also sit on the NCHD Committee and the Executive Board of the Irish Medical Organisation. I hope to support the committee's effective work during the coming year, to the betterment of our training, our working conditions and the speciality as a whole.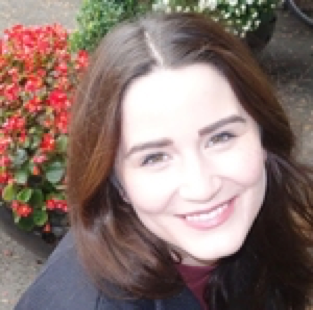 Sinead Farrell, Treasurer
My name is Sinead Farrell and I was born in Sligo and studied undergraduate medicine at University College Dublin. I interned in the Mater and took the scenic route to the SAT scheme after taking a year to travel in Asia and volunteer in Uganda. I've spent SAT 1 and 2 in Dublin and I have returned home to Sligo for SAT 3.
I'm interested in obstetric anaesthesia, intensive care, and anaesthesia in the resource-poor setting. This is my first year on the CAT and I look forward to contributing to our training scheme and training experience as the committee treasurer.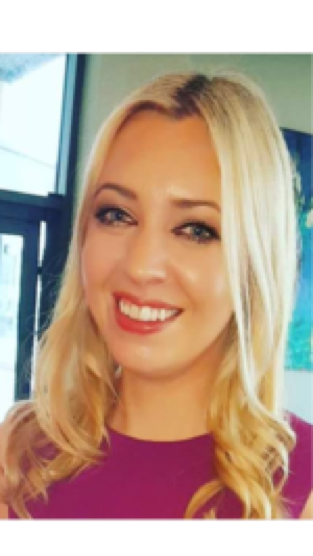 Martina Melvin, Examinations
My name is Martina Melvin and I hail from Co. Mayo, I went straight into Anaesthesia from internship onto the new 6 year Anaesthesia training scheme. I am currently a SAT 6 St Vincent's Hospital.
Half my training has been in the West of Ireland and half in Dublin, so over all I am well balanced, and can appreciate and relate to trainee issues and experiences from both peripheral hospitals and city hospitals.
I am currently on the Examinations committee as trainee representative. This role allows me to voice trainee concerns in relation to the college examinations and exam revision courses.
This year I have been working on a new mobile phone app called 'NeuroT', with the help from Consultants in Beaumont hospital, it aims to provide useful information for trainees when transferring emergency neuro-surgical patients. Improving upon the availability of training and information for trainees doing patient transfers is an interest of mine and I will endeavour to work on this during my CAT term on behalf of all trainees.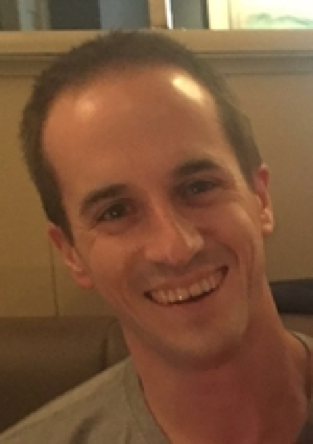 Mark Owens, Education
My name is Mark Owens and I'm from Dublin. After languishing for several years in surgery and research land I finally saw the light and moved to the other side of the blood brain barrier, where I've been comfortably hanging ever since. I'm currently a SAT year 5 in Beaumont Hospital.
My role will include sitting on a number of college education and training committees, where I hope to help address individual and collective trainee concerns. I will also be involved in organising several events throughout the year such as the CAT run, and will be continuing the successful mentoring programme pioneered by Aoife Quinn.
I will also sit on the pre-hospital training committee, an exciting project that will allow trainees to pursue pre-hospital training somewhat similar to Emergency and GP trainees.
My interests include medical education, intensive care medicine and wilderness medicine; and I hope my varied experience will help me in my role on the CAT.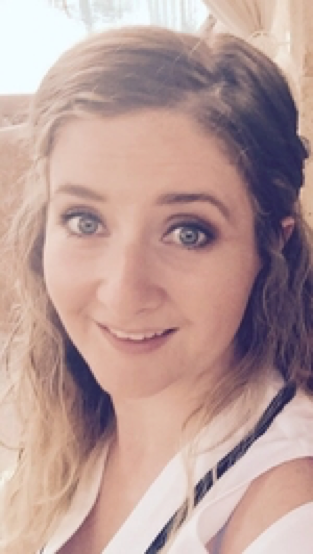 Georgina Duignan, Professional Development Committee, Quality and Safety Committee
My name is Georgina Duignan and I am from Co. Donegal. I graduated from NUI Galway in 2011. I have worked as an anaesthetic NCHD in Galway, Castlebar, Letterkenny and Dublin. I am currently Sat 5 in St. James's Hospital.
This is my second year on CAT. I look forward to my new role on the Professional Development Committee and continuing on with the Quality and Safety committee also.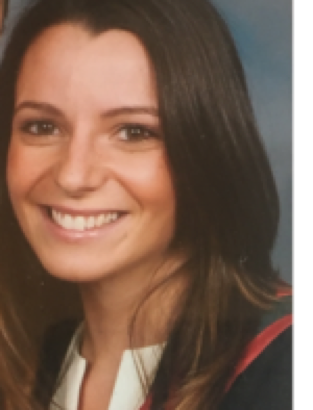 Sinead Egan, Intensive Care
My name is Sinéad Egan and I'm from Co. Mayo. I studied undergraduate medicine in UCD and graduated in 2012. Having completed my internship in the Mater Hospital, I then commenced the anaesthesia training scheme. My initial training years were spent in the west, first in Mayo General Hospital followed by two years in Galway University Hospital. I have been working in Dublin for the past 12 months and have returned to the Mater Hospital as SAT 5. I have a strong interest in Critical Care Medicine.
This is my second year on CAT and I am continuing on in my role as the CAT representative to JFICMI. I have also been newly appointed as the trainee representative to the Intensive Care Society of Ireland. These roles allow me to raise any issues regarding training and examinations that trainees may have.
I am also involved in organising the 5k Fun Run at the Annual Congress!
Joao Marques Vinagre, IT, Communications and CAT News
My name is João Marques Vinagre, I'm a Portuguese citizen, and I've been living and working in Ireland for the past 5 years.
I graduated from the University of Pécs Medical School in 2009. Following graduation, I returned to my home country for internship and completed 1 and ½ years of specialty training in Family Medicine. I am currently a SAT 4 in Our Lady's Children's Hospital Crumlin, having previously trained in the Mercy University Hospital, Cork University Hospital and University Hospital Limerick.
I was elected to the CAT as the representative for the Research, Innovation and Audit (RAI) Committee, and this year I've also taken up IT and Communications and I am the current editor of the CAT News.
I am also a member of the executive committee of the Specialist Anaesthesia Trainee Audit and Research Network (SATARN). SATARN seeks to conduct high quality, trainee-led, multicentre research and audit in Anaesthesia, Pain and Intensive Care Medicine across Ireland.
Andy Purcell, Pain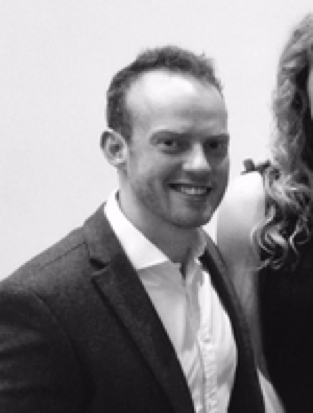 My name is Andy Purcell and I'm a SAT 3 currently based in University Hospital Limerick.
I grew up in Drogheda and my career in healthcare started in 2008 following my graduation from TCD with a BSc (Pharmacy). I have worked as a clinical pharmacist in the Irish and UK hospital settings as well as working as an addiction services pharmacist within the Irish Prison Service. I studied medicine in UCD, graduating in 2014. I undertook my intern year in the Mater Hospital before beginning my anaesthesia training as a SAT 1 in University Hospital Waterford in 2015.
Following my election to the CAT I have taken on the roles of CAT Faculty of Pain Medicine representative as well as the HSE Forum Trainee Subcommittee representative for anaesthesia. I look forward to the year to come and am eager to contribute to and continue the good work of our predecessors on the CAT by helping to represent the interests of Anaesthesia Trainees in Ireland to the best of my abilities.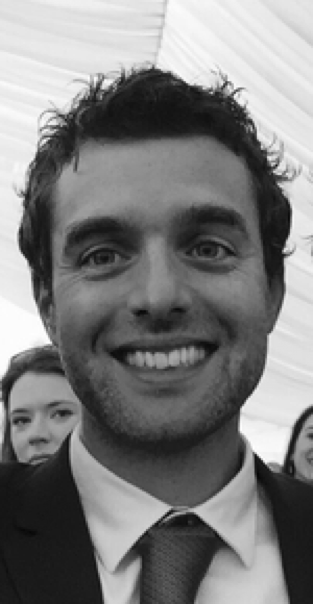 Peter Moran, LAT
My name is Peter Moran and I am from Salthill in Galway.
I completed my undergraduate training in UCHG. After completing a two year medical BST I joined the anaesthetic training scheme and I'm currently a SAT 6 in UHG. During my scheme I have rotated through UHG, Sligo General Hospital and several Dublin hospitals so I feel I have a balanced view of anaesthetic training in Ireland.
I look forward to my role as LAT representative and will work diligently throughout my time on CAT to address any issues that arise in anaesthetic departments nationwide.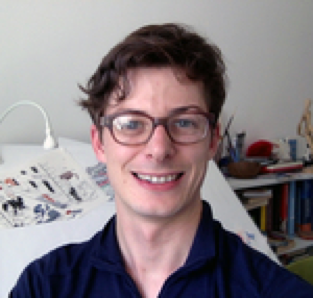 Eoin Kelleher, GAT Co-opted Member
My name is Eoin Kelleher, and I am from Rathfarnham in Dublin.
I graduated from RCSI, and after intern year in Beaumont Hospital entered the Specialist Anaesthesiology Training scheme. I am currently a SAT3 in University Hospital Galway.
It is an honour to be elected the Irish representative for the Group of Anaesthetists in Training (GAT) committee with the AAGBI. I will use my role to address issues that affect Irish anaesthesia trainees and foster links between Irish and UK anaesthesia trainees.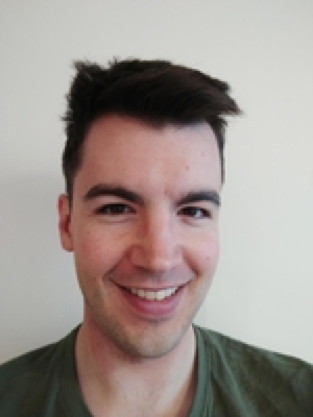 Barry Singleton, IMO NCHD Committee Co-opted Member
My name is Barry Singleton and I am from Drumcondra in Dublin.
I studied law with philosophy and then medicine through the graduate entry programme at University College Dublin.
My role as co-opted member of the IMO NCHD Committee will be to serve as a point of contact for anaesthetic trainees who feel they may need advice or representation, as well as advocate for the needs of anaesthetic trainees more generally.