ICU 4 U Charity cycle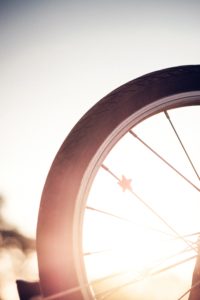 Some ICU doctors/nurses/staff are uncomfortable with being labelled heroic and frontline staff. We are very appreciative of the enormous generosity of the Irish public to us. However now we would like to give back to the patients and families of patients, relatives and others affected by the Covid-19 crisis and turn the focus on them rather than us. Particularly to the elderly, those in nursing homes, those suffering from anxiety/mental illness, Covid-19 ICU survivors and victims of cancer who have had their management interrupted or delayed because of the Covid-19 crisis.
A select number of interested ICU staff will cycle from multiple locations in Ireland to Dublin.
The ICU 4 U cycle will end in the Phoenix Park near Aras an Uachtarain.
Teams of cyclists (15-20 per location) will leave from their Hospitals in Cork, Limerick, Waterford, Galway and Belfast and cycle to Dublin. The cycle will be over two days from the Southern cities (starting on Thursday the 3rd of September) with an overnight stop in Portlaoise. The Southern cyclists will leave Portlaoise on the second day (Friday 4th Sept) between 9.30 and 10am with a view to meeting with the Belfast/Northern cyclists at the Castleknock Gate of the Phoenix Park at 4pm, and proceed together through the Phoenix Park. The Northern or Belfast cycle would be over 1 day on Friday 4th September (actual site of departure is yet to be decided).
Cork to Portlaoise (168 Kms), Waterford to Portlaoise (107 kms) Belfast to Dublin (169 kms)
Limerick to Portlaoise (111 kms) Galway to Portaloise (162 kms) Portlaoise to Dublin (90kms)
Meetings with Senior Garda have taken place in Cork to discuss these routes, safety issues and other necessary requirements (i.e. support vehicles, Garda support through towns/cities and medical backup). The Garda have been supportive and are willing to help with whatever is necessary to make it a safe and enjoyable cycle.
Charities to benefit:
ALONE (a charity that helps our more vulnerable Elderly population)
AWARE (a charity that support people with Mental Health problems)
Breakthrough Cancer Research (a charity that supports improvements in the care of Cancerpatients)
ICU Steps (NI/Irish charity that supports patients with physical/mental issues post-ICU)Fundraising:

Will be via the internet site "iDonate" plus approaching large organisations for sponsorship i.e. Pharmaceutical companies, Medical Equipment companies, Supermarkets, Banks and other businesses. Publicity will be strictly managed by ETC PR & Marketing via Social Media sites, the internet, the national & local media. The goal will be to raise 100,000 Euros or potentially more for the charities.

Training:

There is approximately 2 months before the proposed cycle date. Individuals will train themselves locally within the radiuses allowed. In August, a small group of cyclists will cycle part or all of the five Rings of West Cork & Kerry on each of the 5 Saturdays in August. Please contact Dr Patrick Seigne ,if interested, for further details. Places will be limited.

Mizen peninsula – Saturday 1st August, Sheeps Head peninsula – Saturday 8th August Beara peninsula- Saturday 15th August, Ring of Kerry- Saturday 22nd August
Dingle peninsula -Saturday 29th August

Other regions may want to do similar training cycles i.e. The Ring of Connemara, The Copper Coast Cycle, The Wicklow 200, The Ring of Clare Cycle or The Mourne Mountain Cycle Loop. These will be organised by local ICU 4 U cycling captains (contact details available on ICSI registration site).

Education:

A Covid-19 educational Conference/Webinar is currently being organised by the ICSI for Saturday September 5th from 8am until 1pm (further details will shortly be available on the ICSI website). There will be two scientific sessions followed by a third session that is planned to be open to the public.

Registration:

Registration for the ICU 4 U cycle is required. There are 50/100/150/200 & 250 Euros options, dependant on number of night's accommodation required and days of cycling. It is through a link on the ICSI website. Included will be all refreshments during the cycle, backup mechanical and medical support during the cycle, hotel accommodation, breakfast and evening dinners.

Contact details of local cycle captains is available on the registration site www.intensivecare.ie