The

Annual Congress of Anaesthesiology 2022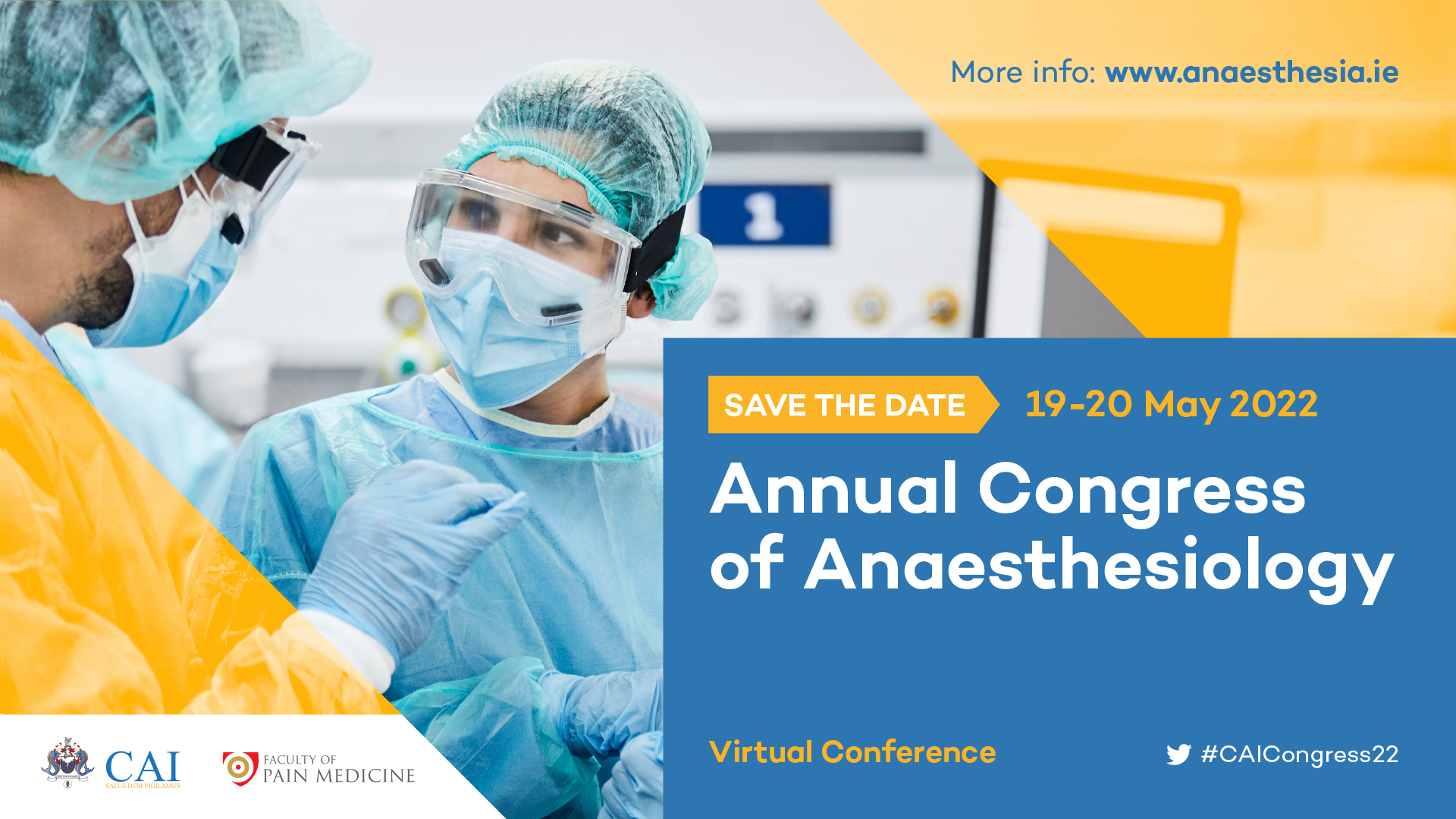 The College of Anaesthesiologists of Ireland and the Faculty of Pain Medicine hosted the Congress of Anaesthesiology on the 19th and 20th May 2022. The Congress was delivered virtually. During the two-day conference, we welcomed high-profile national and international speakers. Please note, all lectures were recorded and are available on-demand.
If you wish to purchase on-demand recordings, please click below and get a full access to the Congress platform for three months.
Register for On-demand recordings Here