The

Annual Congress of Anaesthesiology 2022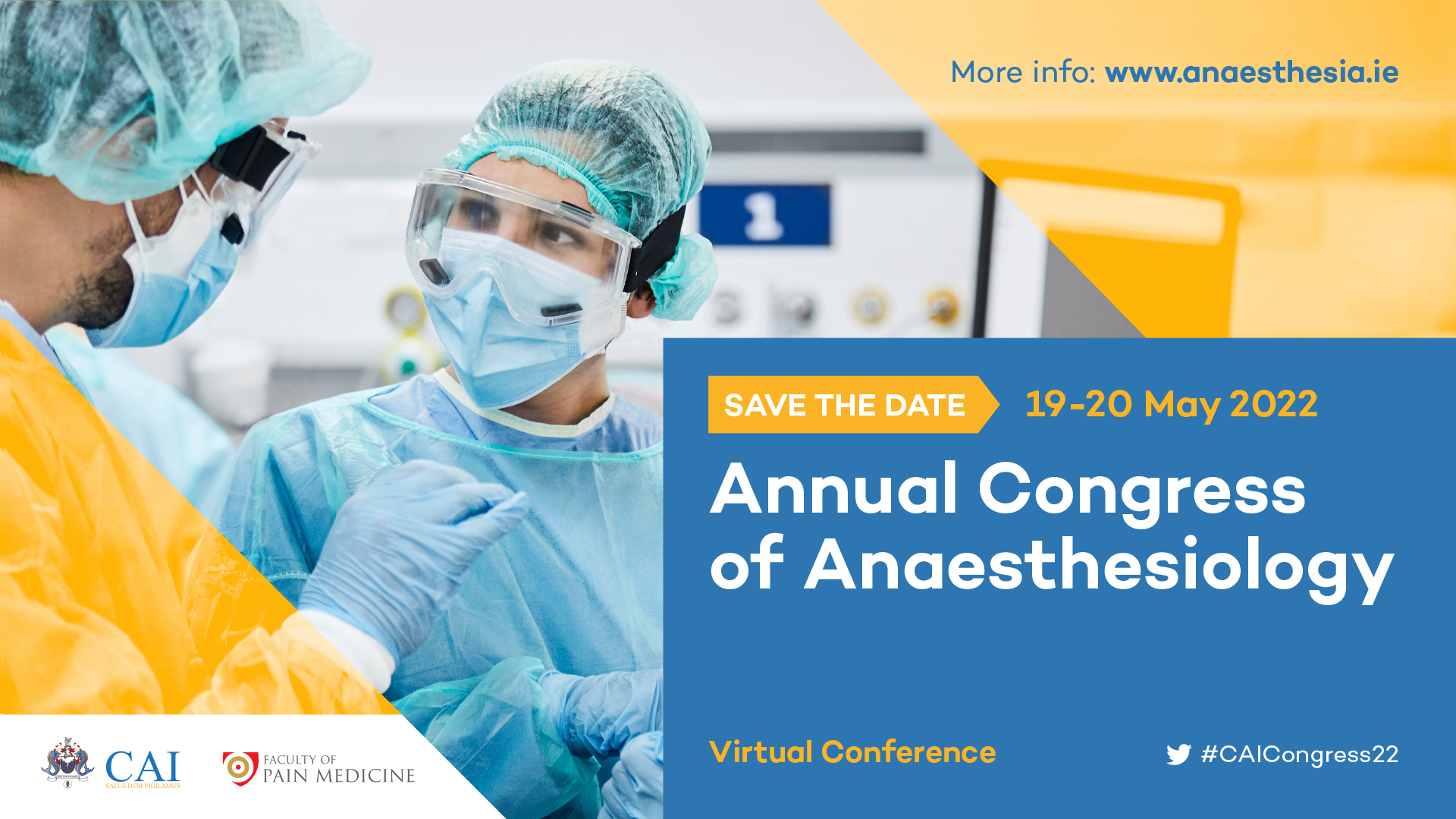 The College of Anaesthesiologists of Ireland and the Faculty of Pain Medicine will host the Congress of Anaesthesiology on the 19th and 20th May 2022. The Congress will be delivered virtually on a dedicated platform. During the two-day conference, we will welcome high-profile national and international speakers. Please note, all lectures will be recorded and will be available on-demand. Delegates will also get the chance to attend workshops virtually.
Registration is open, please book your place
Register Here
Please note that the registration with CPD SS points is not yet available. We apologise for an​yinconvenience this may cause, we will notify all CPD SS doctors when the registration with CPD SS points becomes available.